Home | IslamOnline
Latest Topics
Muslims will often say to those of the Christian faith, "We love Jesus too." as a prophet.
The pregnancy of Mary, the greatest example of purity, was a miracle of God and a wonder of divine.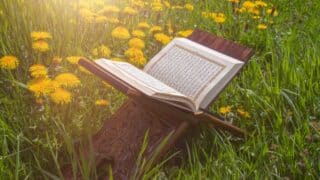 The detailed story of the creation of Adam, his purpose in this life and his qualities from Qur'an.
Pondering on the Qur'an
The real purpose of the revelation of the Qur'an is to encourage people to ponder on crucial issues as the creation and purpose of life..