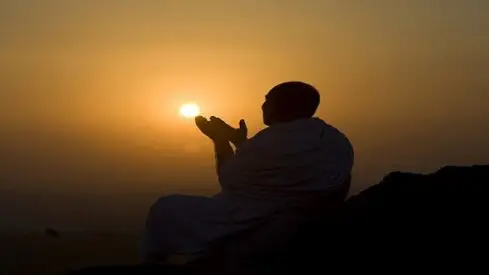 Sheikh Mustafa Al-Zarqa, may Allah have mercy on him, said: Hajj is one of the obligations of the religion and one of the principles of Islam. The foundation of performing these obligations is sincerity, so that they are accepted by Allah, pleasing to Him, and worthy of their immense reward. An accepted Hajj means a
What are the objectives of Hajj in Islam? How is the present day hajj is connected to the path of Ibrahim (AS), the first caller to Hajj.
The sins that are related to the rights of the servants are not absolved of the servant except by returning the rights to their people. As for the rights of Allah, they are forgiven by repentance.
There are journeys mentioned in the Qur'an by the wisdom of Allah, and others that the Qur'an did not mention, but the revelation, told by the truthful was revealed to inform the nation. The Holy Qur'an mentioned the journey of our father Ibrahim, peace be upon him, to the Holy Land when he left his
The kiswah is traditionally made of black material with a three-foot-wide band of inscription covering on all four sides of the Ka`bah
There are means in Islam that strengthen a person's connection with God, one of which is Hajj.
I revere the same Allah as my Christian mother and my Jewish father - Michael Wolfe.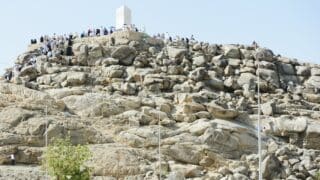 It is a sunnah to leave for Arafah after the sunrise of the 9th day of Dhul-Hijjah. This is while uttering takbir, which is saying: Allahu Akbar (God is the Greatest), tahlil, which is saying: la ilaha ila-Allah (there is no God but Allah) and talbiyah, which is saying: labbayka Allahumma labbayk. The importance of
"I am lost and can't find my family, can you take me to our campsite?" asked Nuha during Hajj.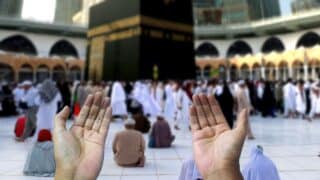 Hajj (Pilgrimage) intention and rites can be observed through the three ways of Ihram. These ways are available to ease the rites on the pilgrims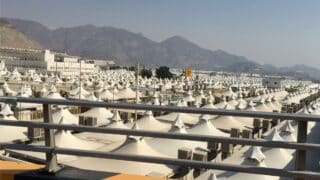 People thought it was impossible to go around the world in 80 days. So what would they think about making that trip in only one day? Well, it is possible on the day of Arafah, the essence of Hajj. Taking a look around at all the pilgrims standing on the Mount of Mercy on the
The rites of Hajj are spread over only a few days, as symbolic guidelines, they stand people in good stead for the rest of their lives.